Just like the post for Apple Macs, Microsoft Windows needs to be cleaned regularly. Apple's file system doesn't fragment files like Windows does, which slows down disk accesses. There are other issues with Windows, the built in obsolescence being one of them.
Windows needs to be running the latest updates, which at time of writing is Windows version 2004. You can check this by typing winver into the search box next to the Windows start flag:
If you don't have Windows Version 2004, you can download the upgrade tool from Microsoft. Press Update Now button to download the tool.
If you press the Download tool now button, it will give you the option to upgrade, but also give you the chance to make installation media on a memory stick or DVD. Useful if you need to re-install the computer or install on another machine.
The biggest thing that affects the performance of your computer is it's hard drive. Old fashioned hard drives work like a record player, they have to spin up to speed and the heads have to read the data, a Solid State Drive does away with all that to be 5-10 times faster.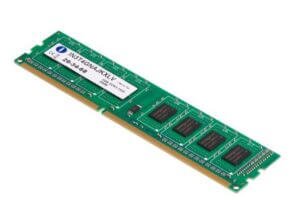 As Windows runs out of memory, it uses a part of the hard drive to swap bits out. Hard drives are considerably slower than memory, so if you increase the memory, Windows can perform better.
Download CPU-Z by CPUID. This utility identifies the make and model of your motherboard.
In the Memory tab, you can see the type and capacity your computer currently has. If you visit crucial.com you can search for the make and model of your motherboard and see the maximum it can take, and even purchase memory from their website to fit your computer.
Microsoft includes a built in antivirus program called Defender since Windows 8.
Customers often have an antivirus installed on their computer that they pay for needlessly. These are the links to common removal tools provided by the companies themselves:
Microsoft Windows 95, 98 & ME had a problem with the Windows registry growing too large and slowing down the computer. However, since Windows XP this problem has been resolved and the registry is free to grow to any size without problems.
Additionally, since Windows 7, Microsoft has an automatic defragmentation tool that keeps the drives de-fragmented and a disk clean-up tool that clears the junk from your computer. They take a dim view of manufacturers trying to peddle an expensive product to do the same thing they offer for free.
Britec batch file cleanup
Britec Computers have a batch file that cleans up Windows, so that it can be run from a single click. It starts by removing temporary files, Internet Explorer temporary files and cookies, then removes the old version of Windows from any previous update along with repairing the Windows Update system.
I personally use WiseCare 365 by Wisecleaner. It takes an all-in-one approach allowing you to clean up junk files; clean the registry and perform a disk defragmentation. The free version is adequate for keeping the junk down but you can pay for the pro version for £20 per year or around £50 for a lifetime licence.
Ccleaner by Piriform produces a clean up tool for Windows that specialises in removing files. Piriform supply a separate program called Defraggler for the disk defragmentation. Both these programs have free versions but if you buy the Professional Plus version for £25 you get Recuva Professional data recovery and Speccy Professional as well.