Living with ADHD can be a bother at times, in a household where nobody can remember where they put their phone or their keys and everyone is in a rush because they can't find anything and that makes them late, it's refreshing to know that you can buy something that solves these kind of problems.
Tile was one of the first to create a Bluetooth tag with a range of different shapes that can be attached to items you might accidentally lose and can be located using any device that supports Bluetooth.
If you lose your item outside, the network of other Tile users will help to locate your item using GPS which appears on your app.
If you lose your phone, double press the Tile logo on a registered Tile and it will locate the phone.
Perhaps the biggest advantage of the Tile is that it comes in 4 different types depending on the use you need them for. Locate your wallet with the Slim, a pet or toy with the Mate, your keys with the Pro and maybe your remote control with the Sticker.
You can change the sounds the Tiles will play, to make it easier to locate different items and the app works on both Apple and Android phones and tablets as well as Windows.
If you need to locate an item, you mark it as lost on your device and you get concentric rings appear on the app that tell you how close or far you are away from your item.
Tile also offers a corporate branding of their trackers so companies can give them away as promotional gifts to their VIP customers.
Tile also integrates with smart home and Siri to locate devices easier.
Tile also offers a Premium service that will give you a breakdown of where your items have been for 30 days as well as extend the warranty for 3 years. There are other features included such as Smart Alerts that tell you when you have left something behind and the ability to let friends help you find tags. This costs £29.99 per year or £2.99 per month.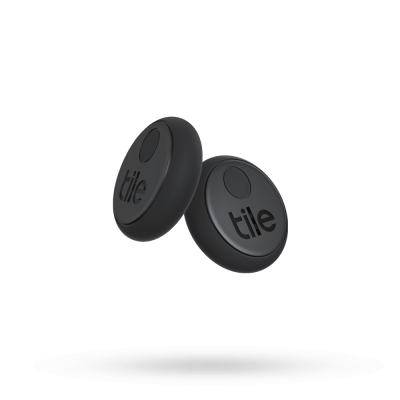 Small size, adhesive back to stick on items. 2 year battery life and waterproof.
27mmx7.3mm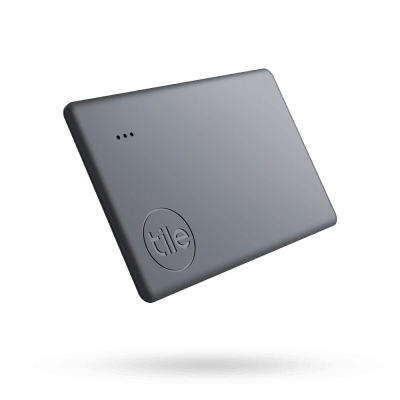 Shaped like a credit card and as slim as 2 credit cards, ideal for wallets. Has a 3 year battery life and is waterproof.
86mm x 54mm x 2.4mm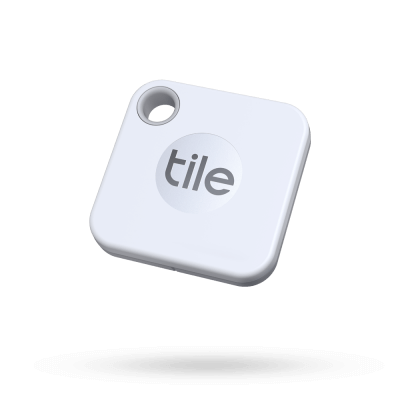 Square with 1 year battery life with replaceable CR2032 battery.
35mm x 35mm x 6.2mm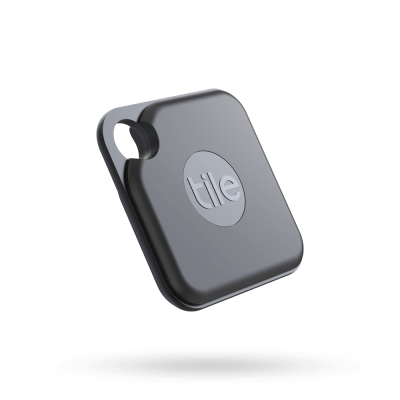 Square with 1 year battery life with replaceable CR2032 battery.
Has the loudest ring.
42mm x 42mm x 6.5mm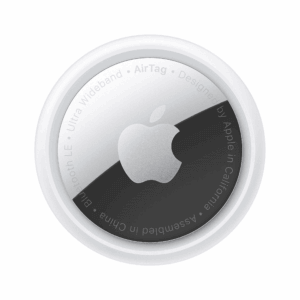 Apple introduced their own Bluetooth tag called the Air Tag, this only comes in the form of a coin and is designed for locating items, rather than the Tile which can be used to locate people and pets.
Apple Air Tags have a higher privacy to them than Tile tags do, as although the Air Tags are trackable outside with any iPhone 6S and above in the operating system, their location is only visible to the iPhone they have been associated with. The Air Tag will only switch to alert mode if the Air Tag is not found after 3 days, so the Air Tag won't make noise before then.
If the item with the AirTag is located by someone else, they can tap the AirTag on their iPhone and it give them your phone number to call you to tell you the item has been found.
There are downsides to the Air Tag, in that they can be silenced if someone gains access to your phone.
You need an iPhone 11 or above to use the precision proximity finding, which gives you a compass to find your item.
Air Tags are 31.9mm x 8mm thick and weigh 11g (about the same as a £2 coin) they are also water resistant and take a CR2032.
Air Tags cost £29 or £99 for 4,  but accessories can be purchased to carry them on a key fob.
The AirTag accessories on the Apple store are more expensive than the tags themselves, but Sophie from Fifi Rhubarb Creations does really cool handmade accessories – like these AirTag holders that could also hold a token for a trolley. Check out her Etsy shop.
Tile have a much larger range of trackers than Apple, and Tile has better features. Tile's app works on both Apple and Android but there are fewer Tile users than Apple users.
Apple does have a higher privacy than Tile does and since more people have iPhones, it is quicker to locate lost items in a public place. However, the AirTag only works on iPhones.